Masks, GAGOSIAN New York,
September 19–October 28, 2017
Gagosian is pleased to present rarely seen sculptures by John Chamberlain. Following the New York showings of New Sculpture at Gagosian in 2011, as well as Choices, his 2012 retrospective at the Guggenheim, the current exhibition highlights a series of steel masks, the majority of which are on view for the first time since their creation in the 1990s, as well as abstract wall sculptures made between the 1970s and 2000s.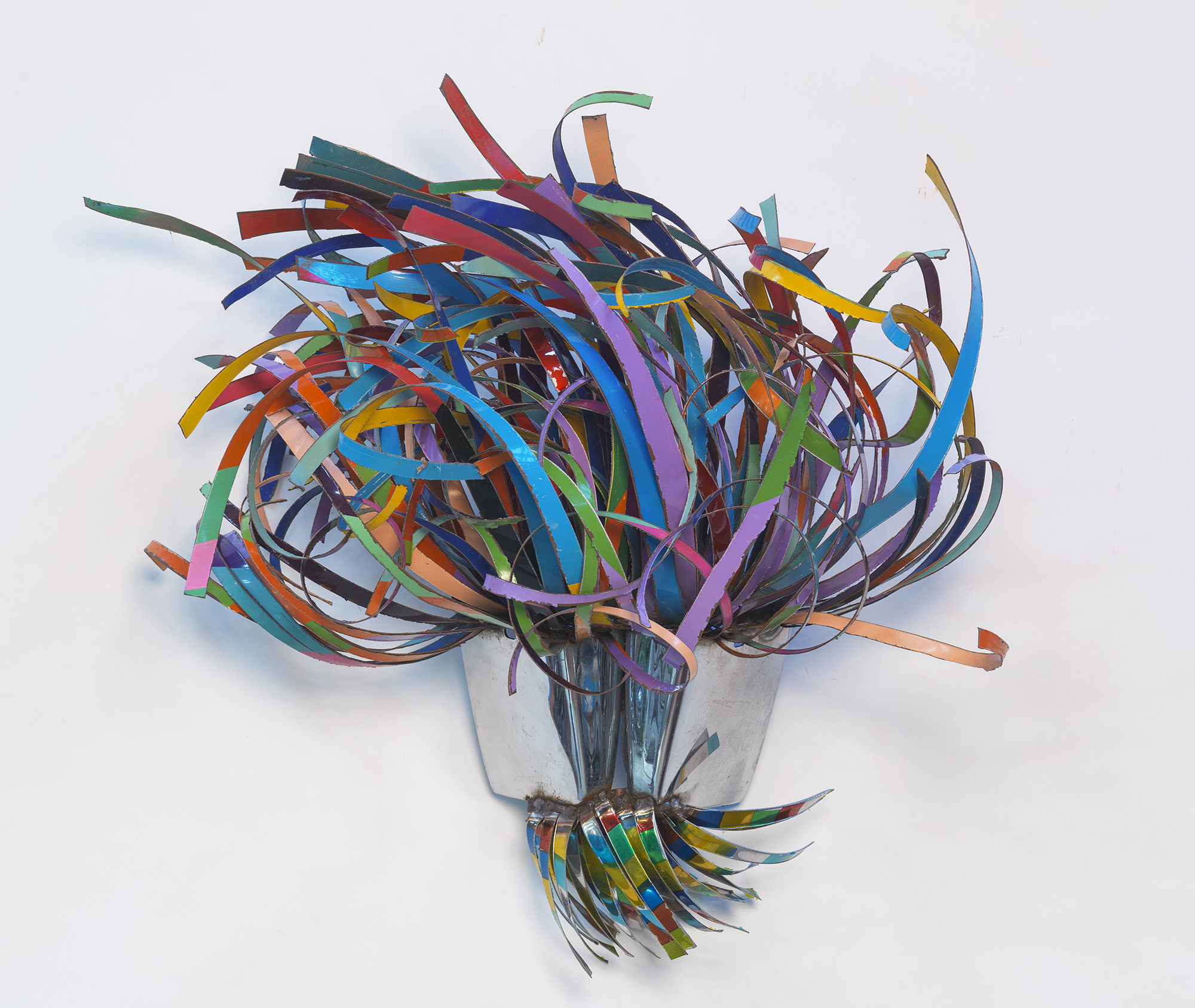 ENTIRELYFEARLESS, GAGOSIAN London,
April 2018
Gagosian is pleased to present "ENTIRELYFEARLESS," an exhibition of metal sculpture by John Chamberlain. Organized in collaboration with the Estate of John Chamberlain, the exhibition is the first in London since "New Sculpture" at Gagosian Britannia Street in 2011.
Herrenchiemsee castle Germany, August 2018
The north wing of Herrenchiemsee Castle, built by Ludwig II, provides the glamorous setting for artworks from the Pinakothek der Moderne. For the first time on this site, modern meets tradition, Europe meets America. Exhibition spaces filled with major works by Georg Baselitz, Joseph Beuys, Sigmar Polke, Arnulf Rainer and Eugen Schönebeck respond to large-scale installations by Dan Flavin, Andy Warhol, Willem de Kooning and John Chamberlain.
Foils, Longhouse Reserve, 2017-2019
Two of John Chamberlain's monumental aluminum foil works will be installed at LongHouse Reserve from April 2017 until October 2018. FROSTYDICKFANTASY(2008) and PINEAPPLESURPRISE (2010) are among the later sculptures produced during the artist's sixty-year career. As much as 15 feet in height, the works are constructed from silver and copper colored industrial aluminum, which has been looped and flexed into whimsical, biomorphic forms. The sculptures will be situated within the gardens, emphasizing their formal connection to the wildness of nature.